"I've been using the JDM Miracle Glove System for over five years, and it works! It has helped me return to the game I love and to the wonderful people who play it every day."
— Joe DeMarco with Former PGA Pro, Mike Stephanik (Pictured below)
Dear Fellow Golfer,
To say I love golf is an understatement, just ask anyone in my family! So when I suffered my near-fatal stroke over 20 years ago, I was devastated to think I might never swing a club again. The stroke paralyzed the left side of my body. Yet my desire to get back to the game never diminished. I wanted to get back! I needed to get back!
As soon as I was able, I began working with physical therapists, doctors and PGA Golf Professionals to find a way to play again. The result was the JDM Miracle Glove, and for me, it was the miracle I was looking for to get back on the course. I then made it my mission to help other people with disabilities to enjoy the game as much as I had. I knew there were thousands of people out there, just like me, who just needed a little assistance to make their way back to the fairway.
The JDM Miracle Glove has been developed for anyone with physical challenges brought on by stroke, nerve damage, arthritis or brain injury. I'm in this for the love of the game and to make it as easy as possible for you to enjoy it as well. It was also my goal to make this glove affordable, which is why I'm offering the JDM Miracle Glove at a miraculously low price.
Hope to see you on the course,
Joe DeMarco
Founder and President
JDM Miracle Glove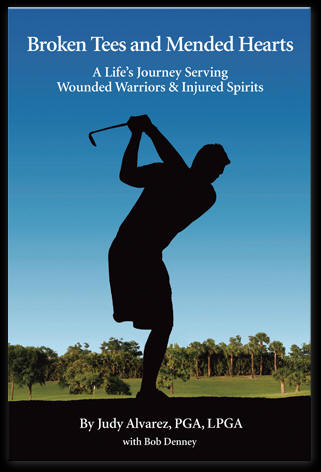 Suggested reading. Inspirational stories about those living with disabilities and how the game of golf improved their quality of life. Available at judyalvarez.com.